CYCLOPS Maintenance¶
CYCLOPS, as with all computer systems, requires routine maintenance to update services and apply patches. Cyderes will provide updates to CYCLOPS in accordance to the details outlined in this document.
Notifications¶
To receive notifications when maintenance windows occur, please use the 'Subscribe to Updates' button at https://status.cyderes.io/ to receive notifications via email, SMS, or RSS feed.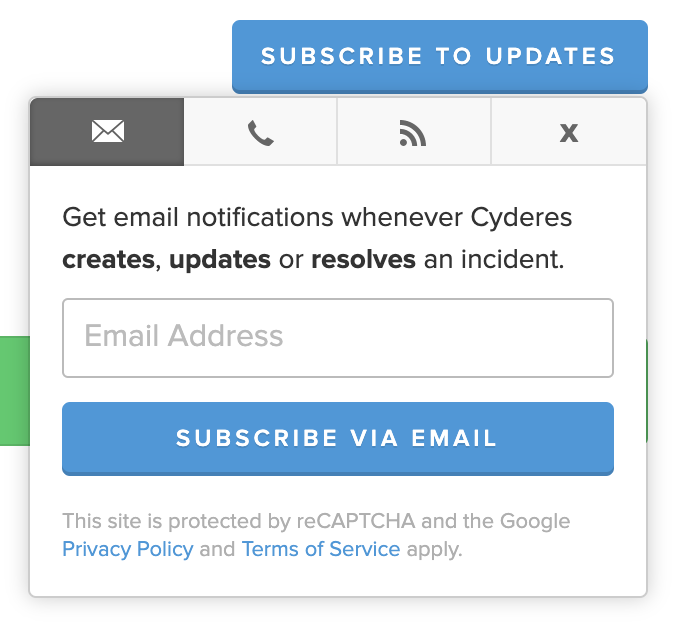 Notifications will be sent at least 60 minutes prior to a maintenance event.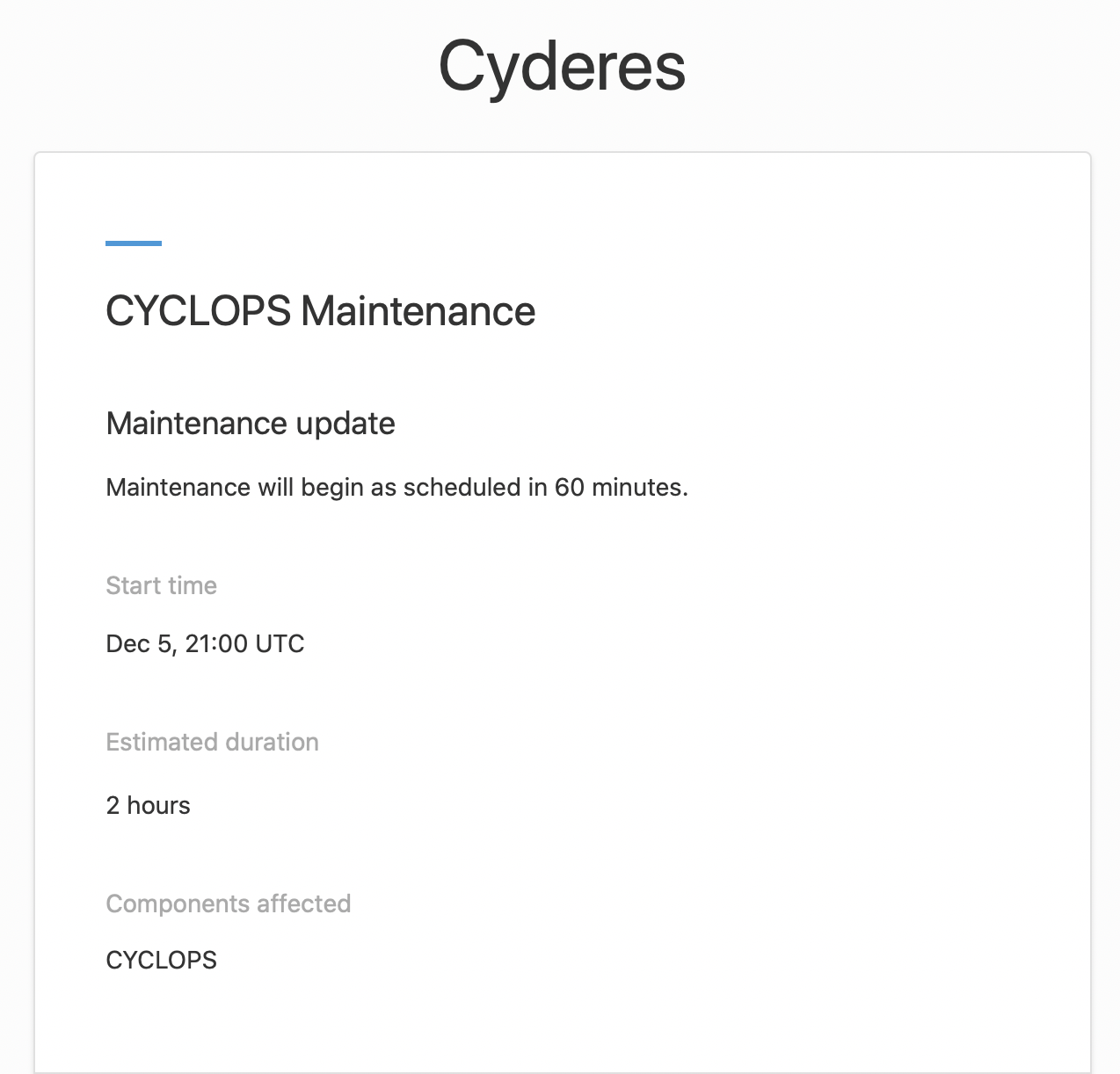 To unsubscribe from notifications, click the unsubscribe button at the end of the notification.
Impact¶
All updates, security patches, and feature updates are tested in real environments prior to deployment.
CYCLOPS in a Load Balanced Configuration¶
There is no expected impact as load balancers should detect loss of connectivity to CYCLOPS appliances in a load balanced pool and updates will be rolled out separately to ensure no data loss.
CYCLOPS in a Standalone Configuration¶
There will be a small blip (generally seconds) in connectivity as the forwarder restarts. For kernel patches that require a reboot, the CYCLOPS instance will be restarted in full. If this is a major concern please consider running two appliances in an load balanced configuration.
Scheduling¶
Critical Security Patches/Updates¶
Any time a critical security issue is identified we will work to update the appliances as quick as possible. Cyderes will notify our customers regarding the exact time and expected impact.
Maintenance Updates¶
Cyderes routinely updates the CYCLOPS appliances the first Thursday of the month from 7PM - 9PM CT.
For situations that require more downtime, we will notify customers before any changes are implemented.
Feature Updates¶
Cyderes will periodically roll out new features to our appliance. These are done automatically through our automated deployment processes.